Quick note on COVID-19
Amid the concerns about the spread of COVID-19, the health and safety of our customers and employees are top of mind. It is our honor and privilege to serve you and we want to assure you that we are taking all necessary steps to continue to operate safely and effectively. We have always taken great pride in our safe, clean, and sanitized operation and are taking every measure possible to maintain the health and safety of our employees and customers.
It's getting to be that time of year again –bring on the annual company picnic! The myriad of tasks that go into planning your company picnic event can seem impossibly overwhelming—from all of the planning details, food arrangements, to the team from management to staff and all of their families—who will come? What kind of food will the adults enjoy as well as the children? And is your team over the same tired menu of BBQ or Tacos year after year? Pizzarageous is here to solve your corporate catering dilemma! Pizzarageous offers fresh hot delicious pizza that is created and cooked directly on site! With an array of pizza menu choices at your event, you are bound to please all tastes.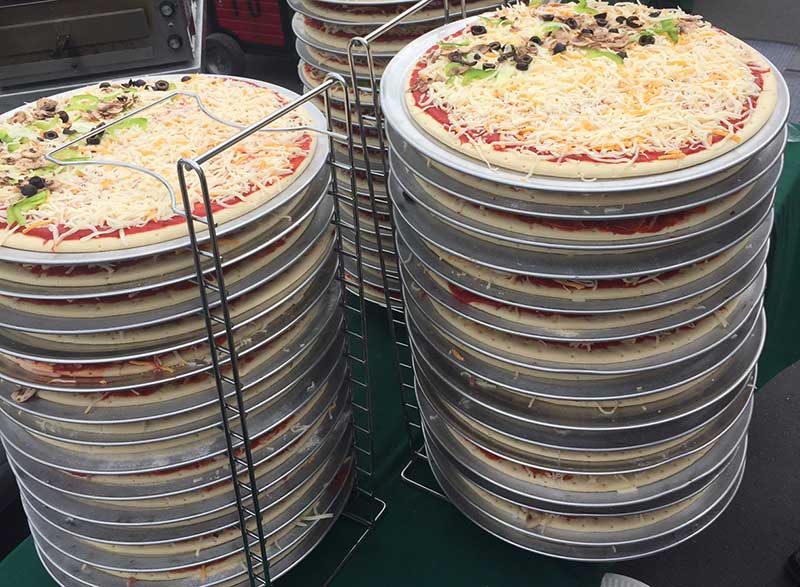 Pizzarageous is company catering made simple and delicious—thinking of having your event at the beach, park or other venue? Pizzarageous can accommodate most any venue as we are more than just mobile, we are "Pizzarageous Mobile"- we fit in spots the traditional food truck just can't get to. We bring our pizza ovens to you – so that your company picnic is serving up only the most scrumptious pizza piping hot!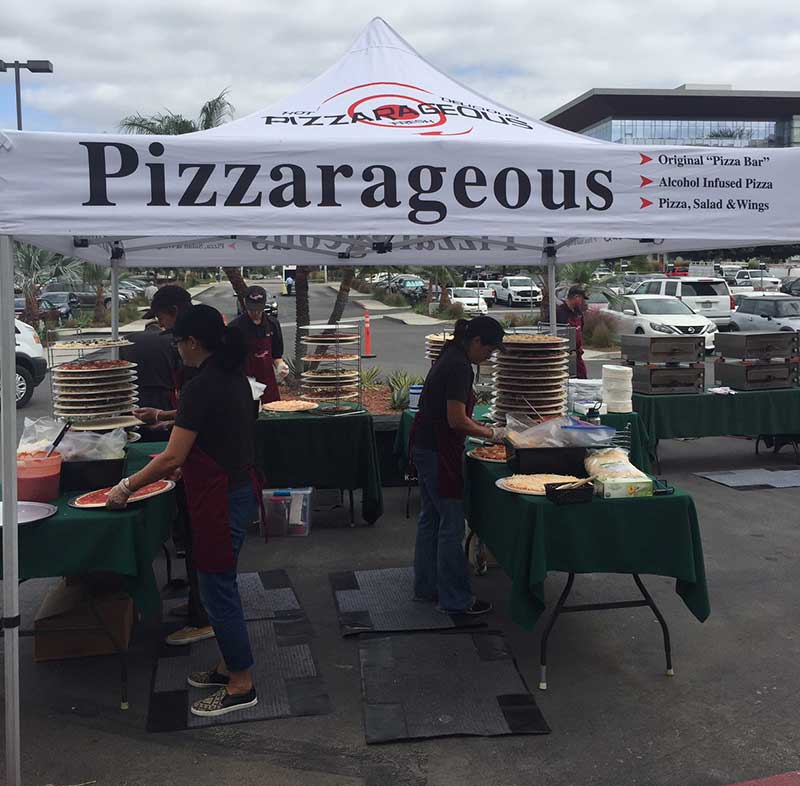 Cheese Pizza, Pepperoni Pizza, Veggie Pizza, Hawaiian Pizza, Sausage Pizza—something for everyone!—and at a price to fit any sized budget, starting at $5.95 per person for groups 80 people and above. Our pizza is cooked in Pizzarageous pizza ovens, on location — so everyone gets hot fresh pizza! Nothing boxed, nothing sitting for hours, nothing getting cold and nothing getting soggy. Choose from our wide variety of pizzas – all served on our own traditional Italian style crust. Pizzarageous also offers Gluten free and Vegan options for those with dietary concerns. To complete the full Pizzarageous experience add a Salad, Wings and/or Beverages. Pizzarageous is always an all-you-can-eat concept so no one leaves the "fun" hungry.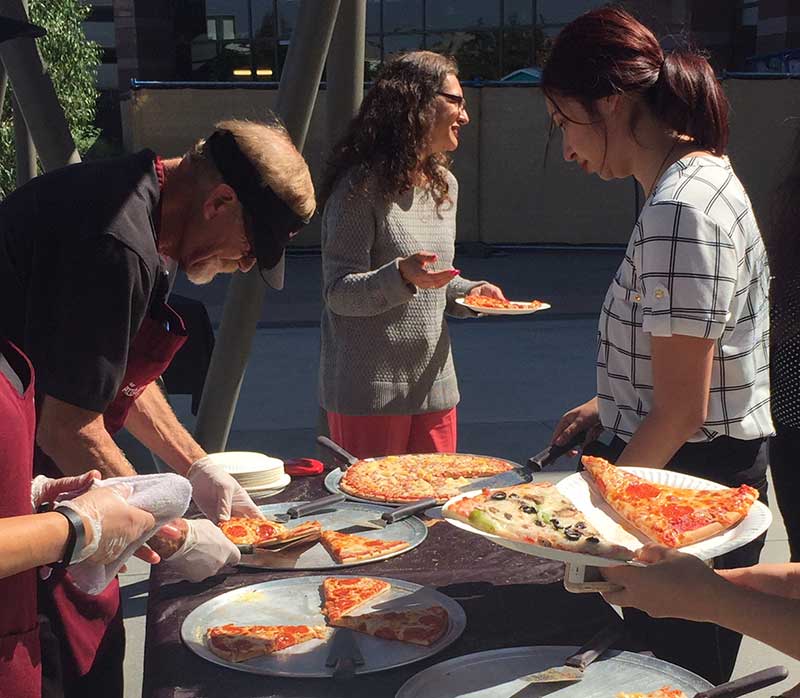 Take the hassle out of finding your corporate outing catering company and book with Pizzarageous. Our service times are flexible with your requirements. And we always bring the "FUN" with our pizza! Our energetic crew will make sure everyone on your team is served hot pizza! The Pizzarageous Crew takes great pride in serving delicious hot pizza to all guests. Pizzarageous full service catering includes: set up, prep, making, baking, replenishment AND cleanup! How is that for taking the impossibly overwhelming and simplifying it! Your company picnic guests will enjoy the Pizzarageous experience. When choosing Company Catering—look to Pizzarageous to offer your team a uniquely fun experience, which will be long remembered throughout the year. We help make your corporate team picnic and outing into a much more fun and manageable event! Schedule now or call 714-822-7550 to book Pizzarageous for your corporate picnic event!