Pizzarageous started in 2010 as a family owned and operated small pizza catering business, catering to mostly residential clients. While we are still family owned and operated, Pizzarageous has grown to be a recognized Pizza caterer in cities like Los Angeles, Orange County, Inland Empire, Huntington Beach, Irvine and most of Southern California.
Residential Pizza Parties have grown to include kids make their own pizza, memorable graduation pizza parties and baby and bridal shower pizza parties…just to name a few. With families re-uniting again, Pizzarageous Pizza Parties have been a fun way to welcome everyone back together again.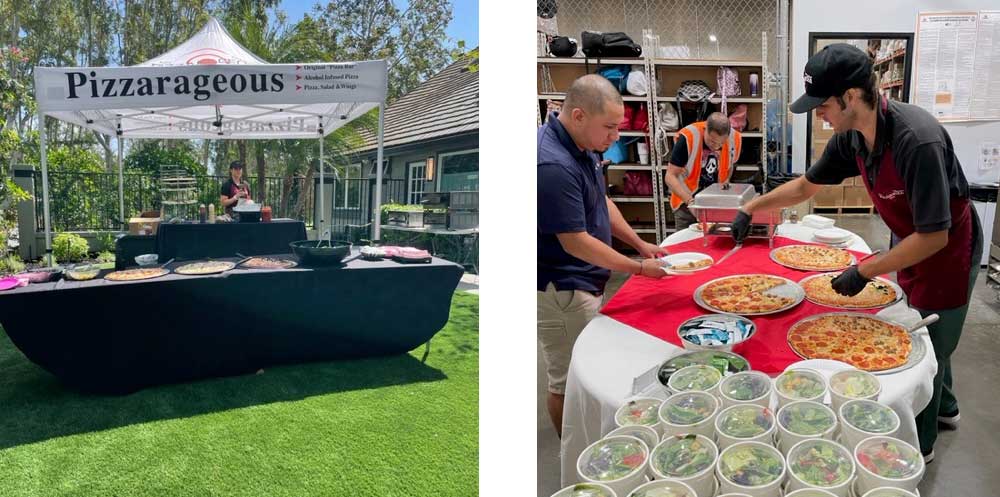 Fulfillment and Supply Chain Management Sites continue to be a Pizzarageous niche. Pizza catering at an affordable price, companies can feed their associates a hot meal to thank them for their dedication and staying safe at the work place. Pizzarageous specialize in getting associates fed quickly during their allotted time period. We also accommodate multiple shifts for the forgotten 2nd and 3rd shift crews.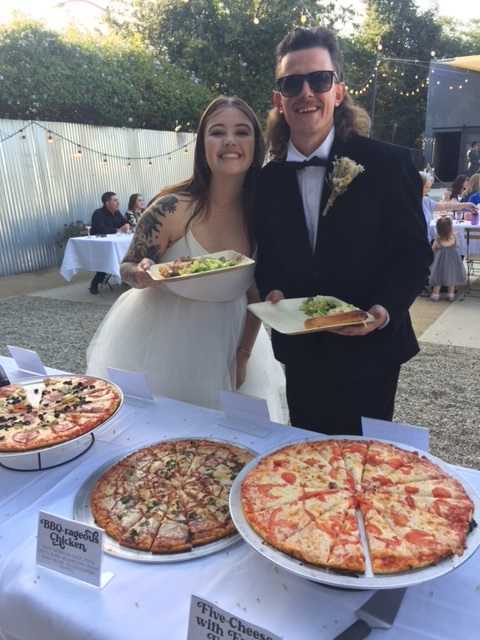 Pizzarageous Weddings continue to grow as couples are looking to make their special day FUN and delicious without breaking the bank. Pizzarageous is a wonderful way to celebrate with family and friends. With a variety of pizza options as well as salad and appetizers, Pizzarageous can help make the wonderful day something unique to be remembered.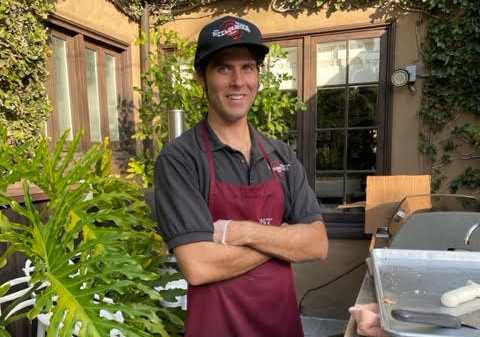 Our newest Pizzarageous member…Ryan Clapp is working to take Pizzarageous to new heights. Known as Pizza Genius, Ryan is coming up with new Pizza flavorings and toppings for a more upscale choice for our Event Planning cliental. Contact us today to plan your next corporate or private event!