The Year 2020 changed many things in our lives. Some changes we can't wait to get rid of others are changes that could be embraced for years to come. Weddings come to mind as what could turn out to be a new trend…Backyard Weddings have become ever more popular. With venues shutting down in 2020, couples were forced to down size their guest list and create a more intimate backyard experience and pizza catering for weddings became very popular!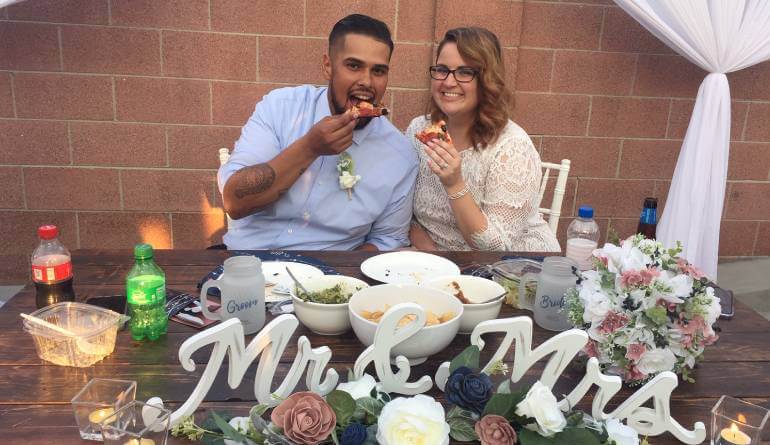 Pizzarageous had the good fortune of being part of this evolution of the novel wedding creation. A backyard wedding—more casual, more comfortable…Pizzarageous Pizza the perfect food to tie it all together. Our Pizza Menu designed for all tastes and budgets—Basic Pizzarageous Pizza covers all the guests from the Vegetarians to the Meat Eaters—this menu covers everyone! Gluten Free and Vegan attendees are pleasantly surprised with alternatives for them as well.
Dress it up and consider a more signature pizza experience with Pizzarageous Upper Crust—A variety of flavorings for a variety of tastes—Like the meats? We have that. Like it spicy with jalapenos—we have that. Something not found on the typical pizza menu? We have that too. Add salad or appetizers and you have an experience not to be forgotten.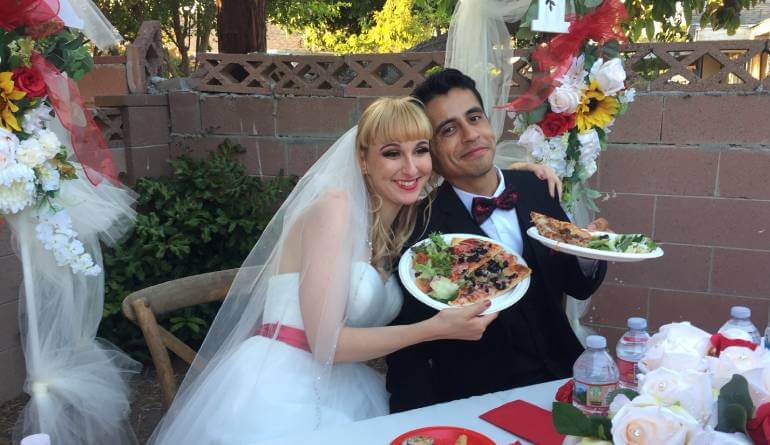 So when the time comes to plan out the Special Day—consider Pizzarageous to create a memorable experience that will enhance the day with good company and good food. Contact us to get a quote for your wedding catering in Los Angeles the surrounding cities and Southern California.