With continual changes evolving, Pizzarageous is adapting to the new environment of on-site catering! Even through all of the changing dynamics Corporate Catering still exists as businesses need to bring their teams together now more than ever before. Associates need to feel not only that employers have their well being in mind but also a sense of appreciation during trying times.
Pizzarageous understands the need for fresh food choices in a safe service presentation. We continue to offer our pizza cooked on site so that you can see first hand all steps and precautions taken to create your pizza experience. We can cook outside or inside depending on our client's protocol. Pizzarageous takes our own stringent precautions; for your peace of mind, we further adhere to our client's health and safety checks. We arrive early to fill out any paperwork, temperature checks or health screening that may be required.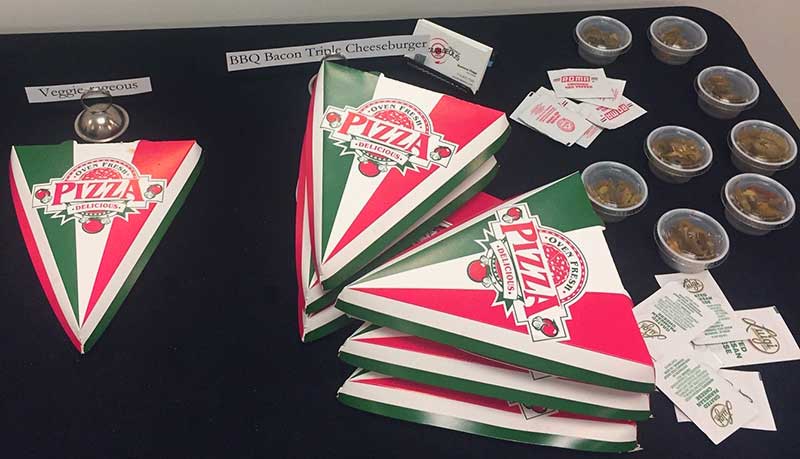 In addition to our Pizzarageous traditional service, we offer a hands free service in which only fully gloved and masked Pizzarageous chefs serve food to the associates. Also new to the Pizzarageous service options is our Large Individual Sliced Pizza in its own box. Associates walk up in their socially distanced line, select two boxes of their choice, Packet of Pepper Flakes, Packet of Parmesan Cheese and a Container of Jalapeños. In the traditional Pizzarageous fashion—still an all-you-can-eat option as associates can come back for a third box. Difference between our "boxed pizza" and others?— Pizzarageous pizza is still cooked hot and fresh and served immediately—not left to get cold and soggy in the box as with traditional pizza vendors. Further we replenish as demand dictates, keeping the hot and delicious pizza coming.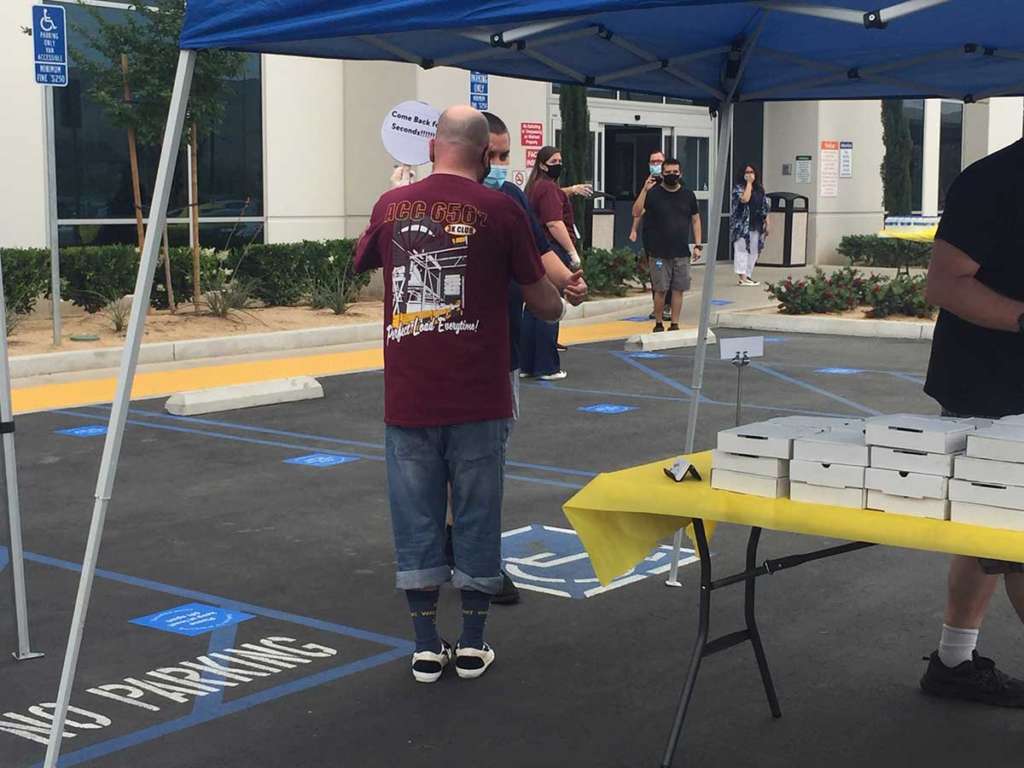 With all of the changes in the world, people still enjoy sharing camaraderie, laughs and amazingly good food. Your team deserves all that and more. Call Pizzarageous today to schedule your next team gathering at 714-822-7550 or schedule online.